The Philippines, an archipelagic nation, is known for its diverse regions, each offering a unique blend of culture, history, and geography. Among these regions is MIMAROPA, officially designated as Region IV-B, an area characterized by its picturesque islands, economic growth, and linguistic diversity.
MIMAROPA stands as a testament to the rich tapestry of the Philippine archipelago. Let's take a closer look at this intriguing region.
Land Area (2013): 296.06 km2 (11431.04 sq mi)
Population as of 01 May 2020: 3,228,558
Regional Center: City of Calapan
5 provinces of Region 4B: Marinduque, Occidental Mindoro, Oriental Mindoro, Palawan, and Romblon,
1 highly urbanized city: Puerto Prinsesa
Consists of 2 cities, 71 municipalities, and 1,460 barangays.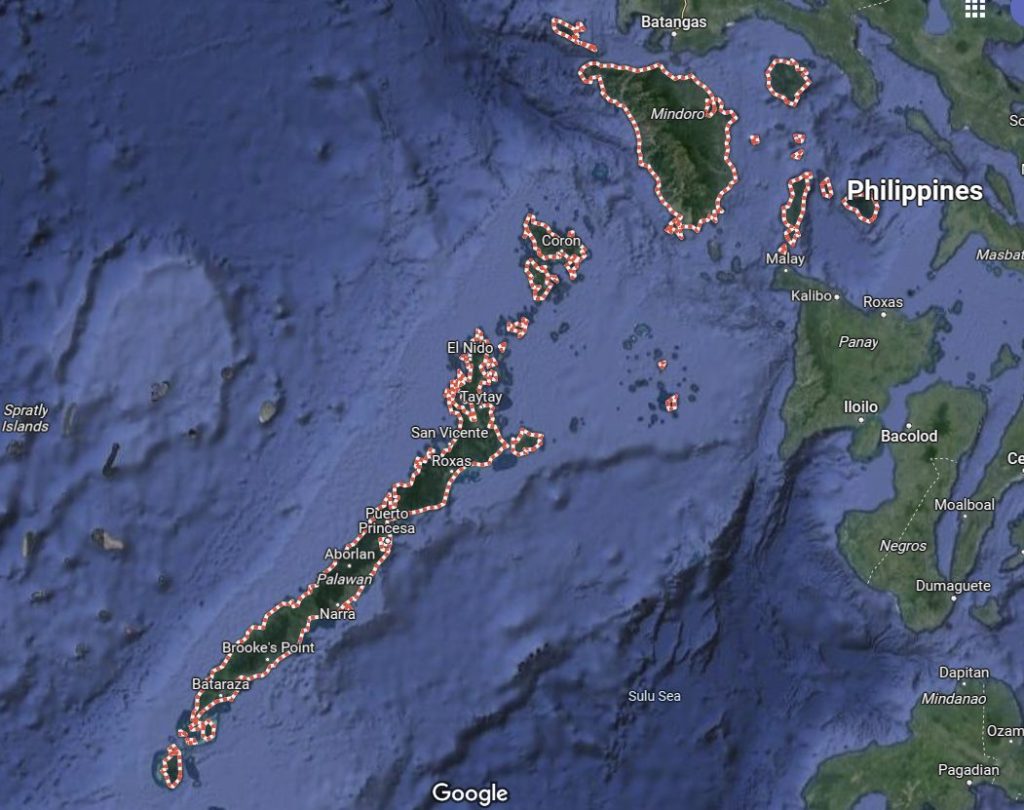 Geographical Wonders
MIMAROPA, an acronym that stands for Mindoro, Marinduque, Romblon, Palawan, is located in the western part of the Philippines.
It is an administrative region in the Philippines grouped under the Luzon island group. Remarkably, it is one of the two regions in the country that shares no land border with any other region, the other being Eastern Visayas.
This region, often referred to as "The Last Frontier," is renowned for its stunning natural landscapes. With a total land area of 2296.06 km2 (11431.04 sq mi).
Due to its archipelagic nature, it also boasts the largest territorial waters in the country, covering one-third of the entire Philippine archipelago.
Also Read: List of Regions in the Philippines
The Birth of MIMAROPA
MIMAROPA's creation as a separate region traces back to May 17, 2002, when President Gloria Macapagal-Arroyo issued Executive Order No. 103.
This executive order divided Region IV (Southern Tagalog) into two distinct regions, Region IV-A (CALABARZON) and Region IV-B (MIMAROPA).
The main goal of this division was to promote government efficiency, accelerate social and economic development, and improve public services in the region.
Mimaropa Map
The Palawan Predicament
However, this division was not without controversy. Executive Order No. 429, issued on May 23, 2005, led to the transfer of Palawan to Region VI. This move was met with resistance from Palaweños who felt left out of the decision-making process.
Administrative Order No. 129, released on August 19, 2005, aimed to address this issue by temporarily suspending the transfer, pending the approval of an implementation plan. Consequently, the region's name was informally abbreviated to MIMARO instead of MIMAROPA.
The confusion about Palawan's status persisted, with varying reports from government agencies and the Philippine Census of Population.
As of 2012, the National Statistical Coordinating Board of the Philippines continued to list Palawan province as part of the MIMAROPA region.
Linguistic Diversity
MIMAROPA, like the rest of the Philippines, is a melting pot of languages and cultures. While Tagalog is widely spoken across the region, there are unique linguistic blends in different provinces.
In Marinduque, for example, Tagalog is mixed with elements of Bicolano and Visayan languages. The interior of Mindoro is home to the Mangyan people, who speak various indigenous languages like Iraya, Alangan, Tawbuid, Tadyawan, and Buhid.
Romblon, being close to the Visayas, boasts three main languages: Romblomanon, Asi, and Onhan. Palawan, known for its ethnic diversity, has its own set of native languages, including Cuyonon, Calamian Tagbanwa, and Palawano, spoken by significant portions of the population.
Region IV B Provinces
MIMAROPA consists of five island provinces, two cities, and 71 municipalities. Here is a quick overview of each province:
Occidental Mindoro – Known as "The Marine Wonderland," with Mamburao as its capital.
Oriental Mindoro – Named "The Loveliest Harbor in the Island," with Calapan City as its capital.
Marinduque – Recognized as "The Lenten Capital," with Boac as its capital.
Romblon – Dubbed "The Marble Capital," with Romblon as its capital.
Palawan – Known as "The Philippines's Last Frontier," with Puerto Princesa City as its capital.
| | | |
| --- | --- | --- |
| Province | Population (2020) | Capital |
| Oriental Mindoro | 908,339 | Calapan City |
| Occidental Mindoro | 525,354 | Mamburao |
| Marinduque | 239,207 | Boac |
| Romblon | 308,985 | Romblon |
| Palawan | 939,594 | Puerto Prinsesa |
Regional Center: Calapan City
Calapan City serves as the regional center of MIMAROPA, as designated by Executive Order No. 682. This choice is aligned with the government's policy to promote regional development, spur economic growth, and attain sustainable national development in the countryside.
MIMAROPA, with its breathtaking landscapes, economic potential, and cultural diversity, is a region of remarkable significance within the Philippines. Despite its complexities, MIMAROPA continues to flourish, offering a glimpse of the Philippines' diverse and dynamic spirit.